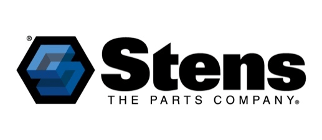 Stens To Close Indiana HQ And Warehouse
Arrowhead Engineered Products has announced Jasper-based Stens would close later this year and be incorporated into the newly constructed distribution warehouse in Portland, Tenn. According to Arrowhead, the transfer will likely be complete by the early fall of 2023. The move impacts 150 employees at Stens.
The warehouse staff is around 70, and they are all being offered relocation, according to the company. The remaining office staff will go fully remote. The move is being driven by Arrowhead and an internal review of the distribution network, showing a new mega-facility was needed to serve the company's growing customer base and support and expand the hub and spoke distribution model.
The newly constructed 540,000 sq. ft. warehouse and distribution center in Tennessee will create nearly 400 full-time job opportunities at the new facility when it opens in July 2023.
Jim and Charles Stenftenagel opened Stens in a one-room garage servicing power equipment in the 1979s. By 1983, Stens shifted its focus to the replacement parts market. After the Ariens Co. purchased Stens, they grew it to eight distribution centers across the U.S. and moved into the current distribution center and headquarters. Arrowhead Engineered Products acquired Stens in 2016.
The building housing the current Stens headquarters and warehouse on Hospitality Drive in Jasper will revert back to the owner at the end of the lease in December.
The performance and reliability of power equipment parts is essential to the success of servicing dealers and landscape professionals. From service jobs and minor repairs to complete engine…
Sales is a transfer of emotion. If we are nervous, our customer will be nervous. If we are aggressive, which means we don't really care, we are just there for the order, our customers will be defensive. When we are calm and prepared, our customers will have a…
Yanmar Compact Equipment North America (Yanmar CE NA), encompassing the Yanmar Compact Equipment and ASV brands, announces plans for a 32,000 sq. ft. expansion to its Grand Rapids, Minn….