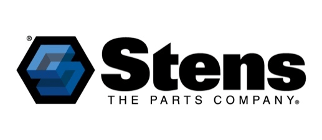 Stens To Close Indiana HQ And Warehouse
Arrowhead Engineered Products has announced Jasper-based Stens would close later this year and be incorporated into the newly constructed distribution warehouse in Portland, Tenn. According to Arrowhead, the transfer will likely be complete by the early fall of 2023. The move impacts 150 employees at Stens.
The warehouse staff is around 70, and they are all being offered relocation, according to the company. The remaining office staff will go fully remote. The move is being driven by Arrowhead and an internal review of the distribution network, showing a new mega-facility was needed to serve the company's growing customer base and support and expand the hub and spoke distribution model.
The newly constructed 540,000 sq. ft. warehouse and distribution center in Tennessee will create nearly 400 full-time job opportunities at the new facility when it opens in July 2023.
Jim and Charles Stenftenagel opened Stens in a one-room garage servicing power equipment in the 1979s. By 1983, Stens shifted its focus to the replacement parts market. After the Ariens Co. purchased Stens, they grew it to eight distribution centers across the U.S. and moved into the current distribution center and headquarters. Arrowhead Engineered Products acquired Stens in 2016.
The building housing the current Stens headquarters and warehouse on Hospitality Drive in Jasper will revert back to the owner at the end of the lease in December.
Equip Expo is once again "going to the dogs." The 5th annual Mulligan's Mutt Madness pet adoption event will take place at the 2023 tradeshow at the Kentucky Exposition Center. Organized by…
The EF2200iS delivers 2,200 watts of power to meet the demands of today's most popular RVs and trailers, built with Yamaha premium inverter technology, delivering clean power for sensitive…
Power Distributors was named "Distributor of the Year" at the 26th annual Equipment and Engine Training Council (EETC) Annual Conference, held in Fort Collins, Colo. April 12-15….