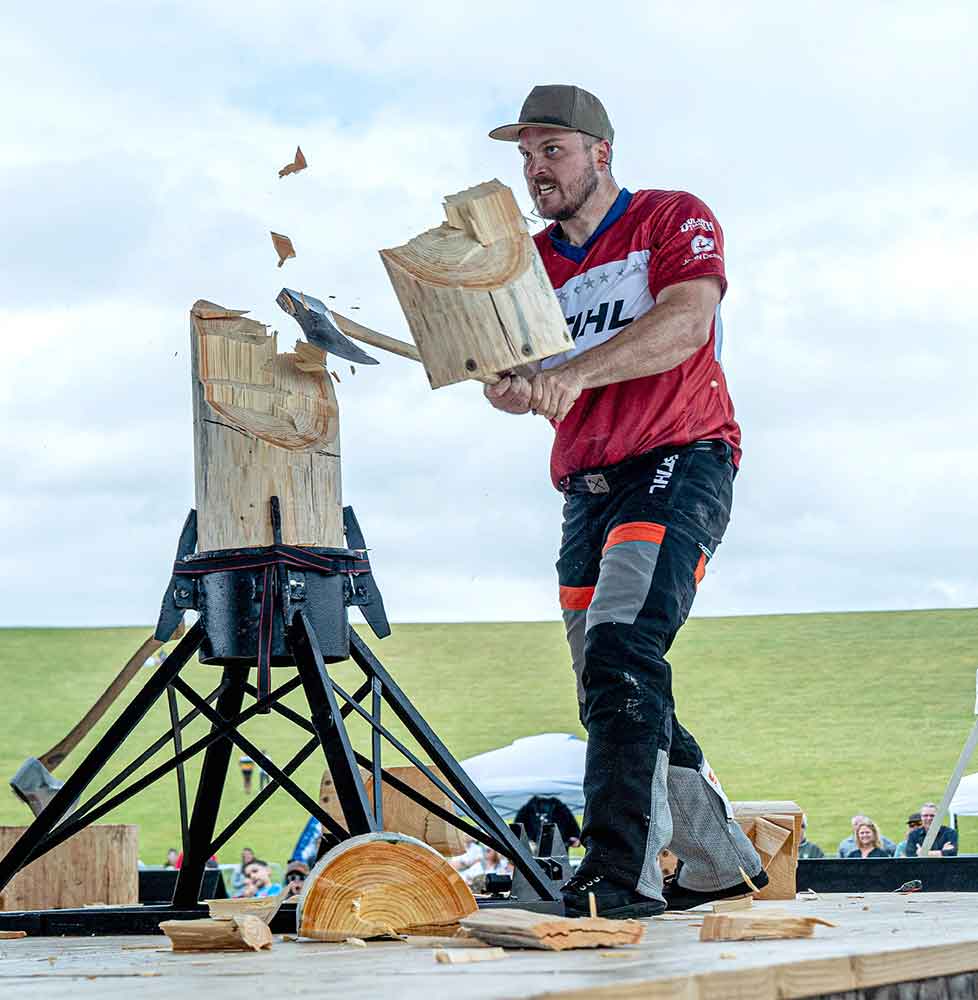 Stihl Timbersports Launches U.S. Season
The Stihl Timbersports 2023 U.S. season will begin on May 12 in Virginia Beach, Va., with the next generation of lumberjack athlete superstars initiating the season in the U.S. Rookie Championship. On May 13, the U.S. Trophy event will feature the top 12 ranked U.S. male athletes going head-to-head in a thrilling individual relay-style endurance race with four chopping and sawing disciplines. The winners of both events will represent the U.S. and will compete against 12 other nations at the Rookie World Championship and World Trophy events held on June 9-10 in Rotterdam, Netherlands. The top women lumberjills in the world will also compete in the second annual International Women Cup.
Stihl Timbersports will return to German Fest in Milwaukee, Wis., on July 28-30 for the U.S. Men's and Women's Championships. Featuring a three-day festival celebrating German culture and tradition along the beautiful shoreline of Lake Michigan, Stihl Timbersports athletes will chop and saw their way to victory as the headlining event. The top 12 women in the nation will face off for the title on July 28 in the U.S. Women's Championship. The men will take center stage on July 29-30 with an intense field of 24 competitors, all vying for the crown of the U.S. Men's Championship, with the winner representing the U.S. at the World Championships on November 4.
The 2023 U.S. season commences in May and runs through November, culminating at the World Championships in Stuttgart, Germany. For the full U.S. schedule, visit: stihlusa.com/stihl-timbersports/schedules
The U.S. Trophy and U.S. Championships will be livestreamed on the Stihl Timbersports Facebook and YouTube pages in real time, along with all international competitions. Results for all competitions, domestic and international, can be found by visiting: data.stihl-timbersports.com/Results
Equip Expo is once again "going to the dogs." The 5th annual Mulligan's Mutt Madness pet adoption event will take place at the 2023 tradeshow at the Kentucky Exposition Center. Organized by…
The EF2200iS delivers 2,200 watts of power to meet the demands of today's most popular RVs and trailers, built with Yamaha premium inverter technology, delivering clean power for sensitive…
Power Distributors was named "Distributor of the Year" at the 26th annual Equipment and Engine Training Council (EETC) Annual Conference, held in Fort Collins, Colo. April 12-15….