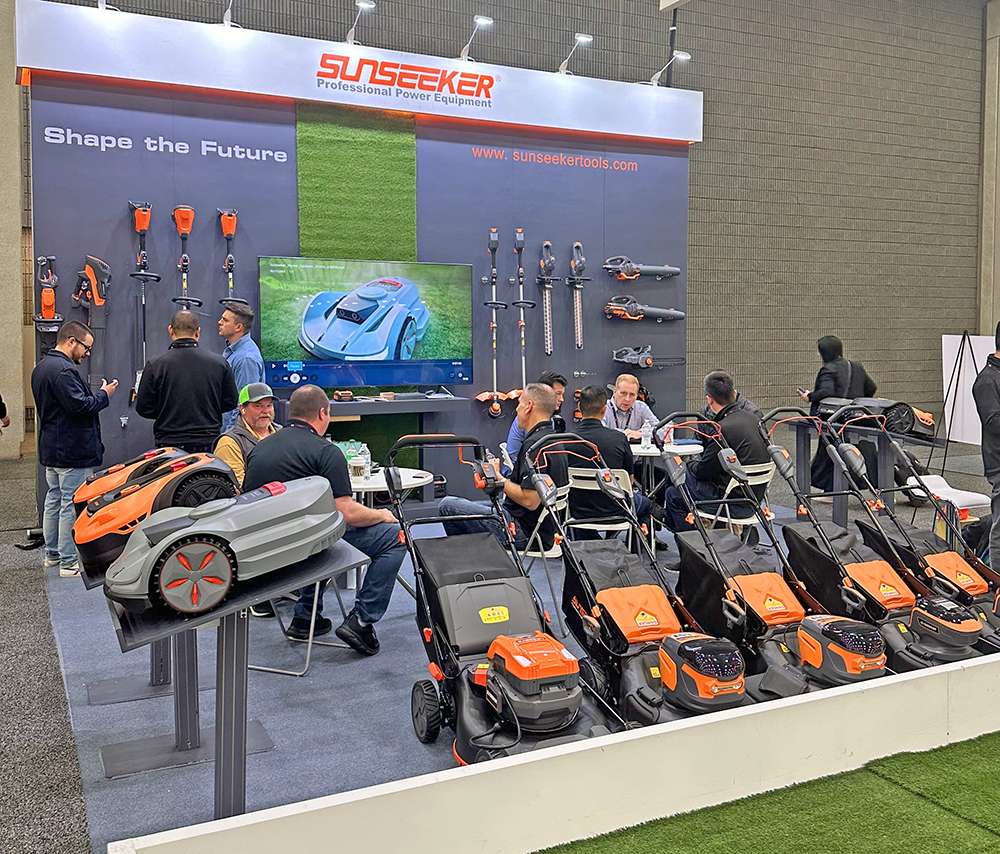 New Dealer Brand Sunseeker Makes U.S. Debut
Sunseeker, a hardscaping and landscaping business specializing in robotic mowers, made their North American debut at Equip. In addition to introducing their brand to the North American market, Sunseeker debuted their newest and most technologically ambitious wireless robotic mower, the Platform X.

Platform X represents the pinnacle of Sunseeker's fleet, boasting cutting-edge technology. It incorporates three pivotal features, which will make this particular new product a must-have for lawn care: Real-time Kinematic (RTK) for precision boundary tracking within a remarkable 2 cm margin, Virtual Simultaneous Localization and Mapping (VSLAM), and an Artificial Intelligence Sense System (AISS).
These three seamlessly integrated technologies collaborate to enable multi-zone management, establish perimeter wirefree boundaries, and navigate around obstacles. RTK takes the lead as the primary function, handling the majority of tasks. However, in scenarios where Platform X encounters obstructive elements such as dense bushes that could potentially weaken the signal, disrupt connectivity, or induce disorientation, the VSLAM and AISS systems step in to ensure there are no issues with the Platform X completing its job.
Sunseeker has a solid reputation built on over 15 years of factory expertise, securing more than 300 product patents and a growing team of seasoned R&D professionals. Already an
established and trusted resource globally, Sunseeker has now turned their sights to North America, offering untapped potential to every homeowner and landscaper with its wide range of products, from weatherproof backpack batteries, trimmers, and brush cutters to ergonomically handled hedge trimmers, saws and turbo boost function handheld blowers, making autumn leaf removal easier, but also fun.
Yanmar Compact Equipment North America (Yanmar CE North America), encompassing the Yanmar Compact Equipment and ASV brands, has entered into a partnership with the City of Grand Rapids…
Morbark has unveiled the all NEW "BVR" line of hand-fed brush chippers at this year's TCI Expo, in St. Louis, Mo. Alongside the BVR lineup, visitors found 6- and 8-in. brush chippers from…