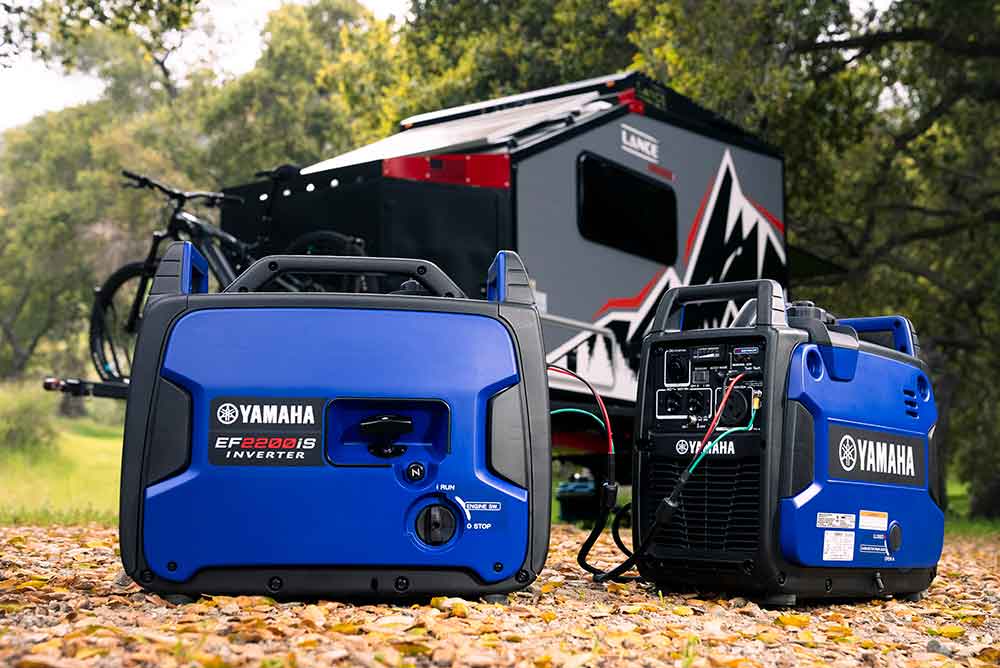 Yamaha EF2200iS Generators
The EF2200iS delivers 2,200 watts of power to meet the demands of today's most popular RVs and trailers, built with Yamaha premium inverter technology, delivering clean power for sensitive electronics. Yamaha's high-output MZ80 OHV, air-cooled, single cylinder 4-stroke engine delivers a maximum of 2,200 watts of AC output with a maximum AC current of 18.3 amps at 120 V.
For additional power, Yamaha's Twin Tech parallel function allows two units to connect together for a combined power output of 3,600 watts or 30 amps.
The EF2200iS is also built for efficient and quiet operation, capable of running at a continuous 10.5 hours with noise levels of 57-65 dBA at a quarter-rated load, allowing people to maintain a normal conversation with ease while it's running.
Visit yamahagenerators.com
Yanmar Compact Equipment North America (Yanmar CE North America), encompassing the Yanmar Compact Equipment and ASV brands, has entered into a partnership with the City of Grand Rapids…
Morbark has unveiled the all NEW "BVR" line of hand-fed brush chippers at this year's TCI Expo, in St. Louis, Mo. Alongside the BVR lineup, visitors found 6- and 8-in. brush chippers from…