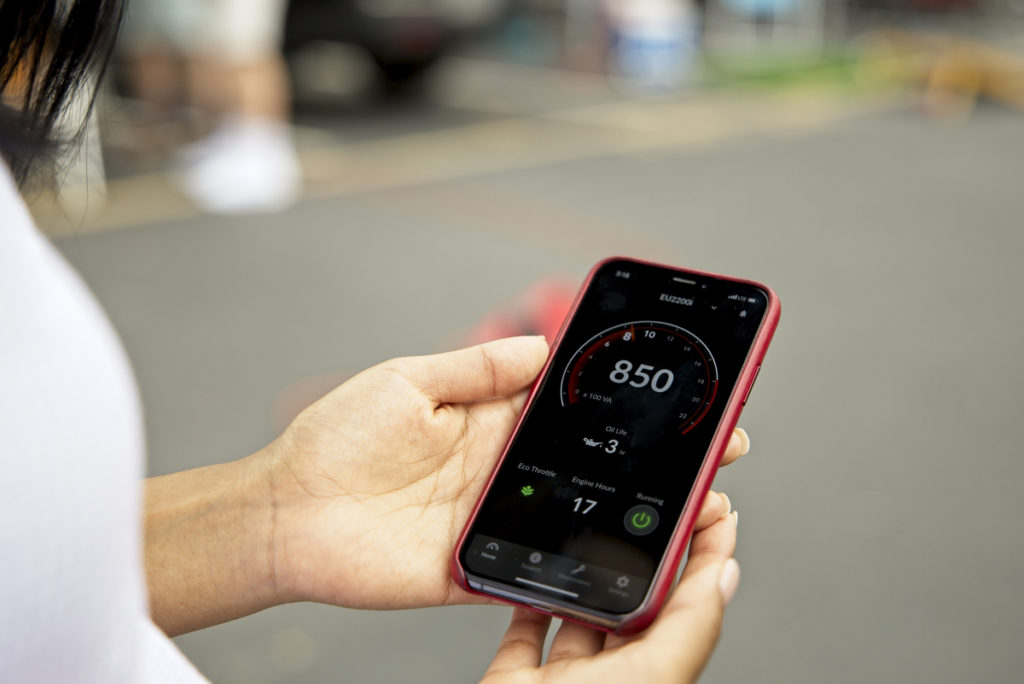 Honda Launches My Generator Bluetooth App
By launching the Honda My Generator Bluetooth app, Honda Power Equipment is making generator use easier and more convenient for consumers.The app allows a user to start, stop and monitor critical operations of a portable Honda generator remotely from a compatible Apple device or Android smartphone through the Bluetooth interface.
The app launch is timed with the exceptionally active 2020 hurricane season, which has already pummeled Louisiana. The app operates within a 75-foot line of sight, allowing the user to start (electric start models only) and stop the generator; monitor a range of information, such as output power, engine operating hours, oil life, (fuel level for the EU7000iS only), estimated run times based on power usage; as well as receive warnings and routine maintenance reminders. The Honda My Generator Bluetooth app also allows the user to control multiple, compatible Honda generators from a single mobile device. On Honda generators that feature electric start—the EM5000, EM6500 and EU7000iS—the Honda My Generator Bluetooth app allows for remote starting, stopping and monitoring. Honda pull start models, such as the EU2200i, require manual start-up, but the new app allows for remote stopping and monitoring.
The app operates with selected Apple devices and Android smartphones, and is compatible with the majority of iOS devices introduced during the last four years, including iPhone 6, 6S, 6 Plus (and newer), along with the iPad Pro 13.3 (and newer)—Apple devices using iOS versions 11.0 (and newer). The app also is compatible with Android smartphones using software versions 9.0 (and newer). The Honda My Generator Bluetooth app is easy to install and operate: the owner simply downloads the app and follows the pairing instructions.
Honda Power Equipment will roll out the Honda My Generator Bluetooth app on selected generator models throughout 2020, starting in September with four models—the popular EU2200i and EU2200i companion super quiet series inverter generators for work, home and recreational applications and the deluxe series EM5000 and EM6500 units for home backup and workplace power. The Honda My Generator Bluetooth app will be available on the EU7000iS and the EU2200i camo models later this fall.
Walbro, LLC has announced an organizational restructuring build around three autonomous business units—each business unit will have its own operations, engineering, finance, sales, program…
Makita is continuing its commitment to future growth in the U.S. market with the purchase of 80 acres in Georgia. The land, located northeast of Atlanta in Hall County, is the target for…
VP Racing Fuels, Inc., a global leader in performance fuels, lubricants and additives, has announced the appointment of James McVey to Business Development to focus on the OEM business. "James…