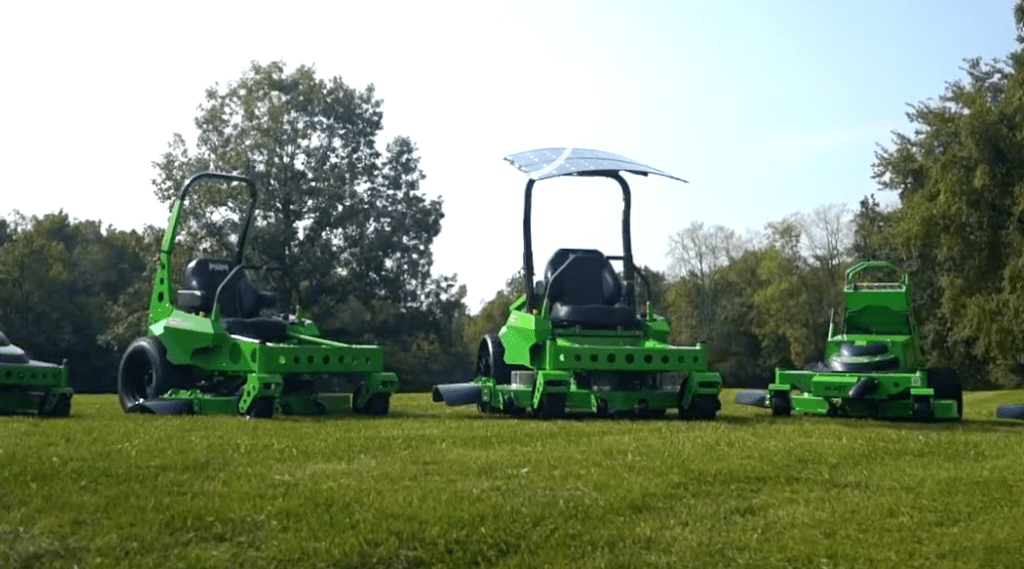 Mean Green Celebrates 10 Years
Since its humble beginnings in owner Joe Conrad's garage, Mean Green Mowers has led the charge for cleaner, environmentally friendly, competitive, and powerful lawn care solutions. 10 years ago, Conrad was out cutting his grass with a gas powered zero-turn mower, and the hydrostatic gear drives went out on it. He fixed that… and had the same problem the next week. "There's got to be a better way," he thought. There wasn't, at least not a commercially available way. So, he created one.
In his garage, Conrad and his son, Matt, crafted an electric mower with innovative features. Steering arms with fingertip operation, a "Transform-A-Deck" that could expand from 42 in. to 50 in., dumping bed on the back and six lead acid golf cart batteries for power. They were able to mow a few acres on a single charge — and they didn't have to worry about those hydrostatic drive gears. While it was not perfect, it was a start. The prototype represented not only the start of Mean Green Mowers, but a continuing commitment to innovation and improvement. Within a year of building his first prototype, Conrad left his garage behind; but he took his passion, ingenuity, and drive with him to a new manufacturing facility.
Today, with advanced lithium batteries, durable lightweight materials like aluminum alloy, the impulse drive system and other features, Mean Green Mowers are capable of handling up to 30 acres on a charge.
Briggs & Stratton has announced that KPS Capital Partners, LP ("KPS"), through a newly…
The Board of Directors of the Outdoor Power Equipment Institute (OPEI) has announced new…
Bob Clements International (BCI), the leader in dealership training and development, has…