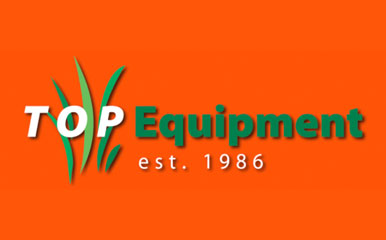 Texas Outdoor Power Equipment To Distribute Echo
Echo has announced the immediate appointment of Texas Outdoor Power Equipment (TOP Equipment) to serve the dealer network previously handled by Rental Distributing Co.
After proudly serving the greater Houston, Tex. area for over 50 years, Danny Alley, owner of Rental Distributing Co., has retired and elected to close the business—ceasing distribution of Echo, Shindaiwa and Echo Bearcat products. The company distributed Echo Inc.'s product lines for more than 51 years.
"We would like to thank Rental Distributing for many years of excellent and dedicated service to the Echo brands and to the dealer network," Tim Dorsey, President, Echo Inc. says. "We would also like to thank our valued dealer partners for their ongoing commitment to supporting our brands."
Operating from its headquarters in Georgetown, Tex., TOP Equipment is one of the largest distributors of Echo and Shindaiwa brand power equipment in the U.S. The company became an Echo distributor when they first opened its doors in 1986 and today, TOP Equipment is the premier power equipment distributor in Texas, Oklahoma, Louisiana, Mississippi and Arkansas.
Both on the field and off, there's no denying all-pro tight end George Kittle is a hard charger. And while he's never shied away from hard work, the challenge of maintaining his rural acreage…
Altoz, manufacturer of high-performance zero-turn mowers and of the industry's first tracked riding and stand-on zero-turn mower, has announced Rob Mullins has joined the team as District…
The Stihl National Championship Air Races will feature a demonstration by one of the world's most unique aircraft—the U.S. Marine Corps MV-22 Osprey. Part plane part helicopter, the Osprey…