SUBSCRIBE TODAY
Power Equipment Trade offers six dynamic issues per year with industry news, new products, dealer focused selling strategies and more. When you combine the hard copy with our PETnet e-newsletter, we've got the industry covered from top to bottom. The best part? Subscriptions are free to those who qualify.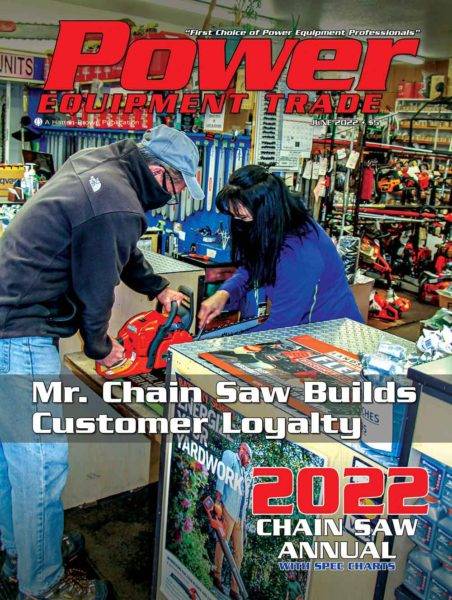 COVER STORY- Mr. Chain Saw Builds Customer Loyalty –
Dealer Paul Linden finds himself in a predicament many dealers have found themselves in over the years: Expansion and growth are a challenge thanks to labor issues, as he seeks the best way forward. It helps that his services are in demand thanks to decades of building a loyal customer following by the business owners…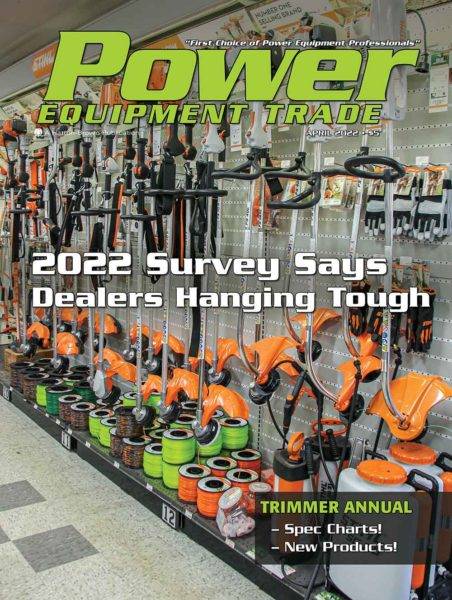 COVER STORY- 2022 Survey Says Dealers Hanging Tough –
Covering the trends and issues affecting the power equipment dealer segment of the lawn and garden and small engine and equipment industries, Power Equipment Trade magazine has developed an industry trend database second to none, now spanning 30 years from the first PET dealer survey in 1992.