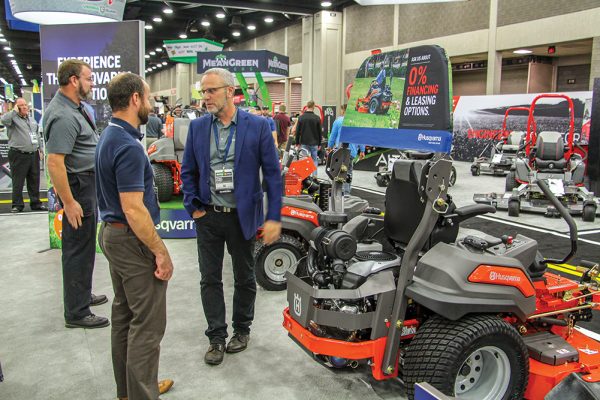 Changes To GIE+EXPO
Despite uncertainty in the world, organizers of GIE+EXPO say that the show will go on as planned, October 21-23, 2020 in Louisville, Ky. The Outdoor Power Equipment Institute (OPEI), which owns and operates GIE+EXPO, is putting measures in place to make the show as safe as possible this year, following necessary guidelines and protocols established to protect the attendees. OPEI President & CEO Kris Kiser says just as the industry is adapting to a new world order, so is GIE+EXPO.
He adds in a letter posted on the show website that the management team and partners are working on changes to the show's structure and layout, as well as ensuring the education programming focuses on how the industry is coming back online and finding opportunity in this challenge. Thankfully, the Kentucky Expo Center offers a million square feet, which should give room to spread out as much as needed.
In addition to planned educational events, the third-annual Lucky's Mutt Madness adoption event is planned for 2020—taking on a new meaning this year, as the country has seen a surge in shelter pet adoptions while people spend more time at home, with their families and in outdoor spaces.
Kiser closes his statement with a simple reminder for the industry: "There is a lot that we don't know right now. But we do know this: GIE+EXPO is our industry's family reunion, and where we come to find answers. I'll see you in Louisville."
The Toro Co. and Lowe's Co., Inc. have announced a strategic retail partnership where Lowe's will carry Toro zero-turn riding mowers, walk-behind mowers, portable power equipment and snow…
HBS Systems, a provider of web-based equipment dealership management solutions, is partnering with Record360, a digital inspection software that leverages photos and videos to record the…
Diamond Mowers has launched a new online portal designed to provide dealers with everything they need to know about and sell Diamond Mowers' products and services—all in one location….