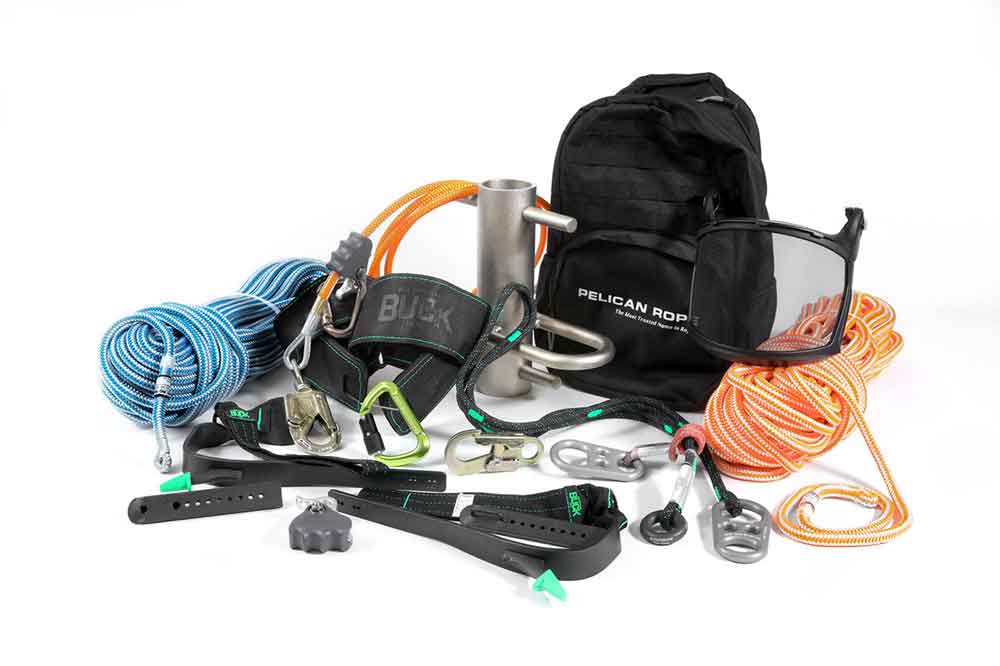 New From Rotary: Arborist Products
A new line of professional-grade arborist products including climbing ropes, hardware and safety equipment is now available from Rotary. Over 230 new items are featured including the latest gear from leading brands such as Buckingham, Kask, Kong USA, Pelican Rope and U.S. Rigging Supply.
The lineup includes 16/24-strand climbing rope, rigging rope, flip lines, lanyards, ascenders/descenders, snap hooks, clamps, grabs and pulleys. Plus, steel and aluminum carabiners and a wide range of safety gear including shock-absorbing helmets, earmuffs, saddles, harnesses and climbers.
The new line of arborist products is featured online at rotarycorp.com. The company's user-friendly website makes it easy to locate items with comprehensive listings and a convenient "keyword" search.
Backed by an exclusive parts warranty that ensures quality and performance, Rotary offers over 9,500 different power equipment parts.
Visit rotarycorp.com
Just in time for fall overseeding programs and winter snow and ice applications, Echo Inc. has launched a new lineup of three commercial-grade broadcast spreaders that allow users to…
Yanmar has introduced a new generation of its ViO17 and ViO25 mini excavators. The ViO17-1E and ViO25-6B are upgraded for improved operator comfort, convenience and ease of use while…
Harnessing the portable productivity, performance, and run-time of M12 Fuel technology, Milwaukee has introduced the most compact hedge trimmer for detail applications. The M12 Fuel 8 in….