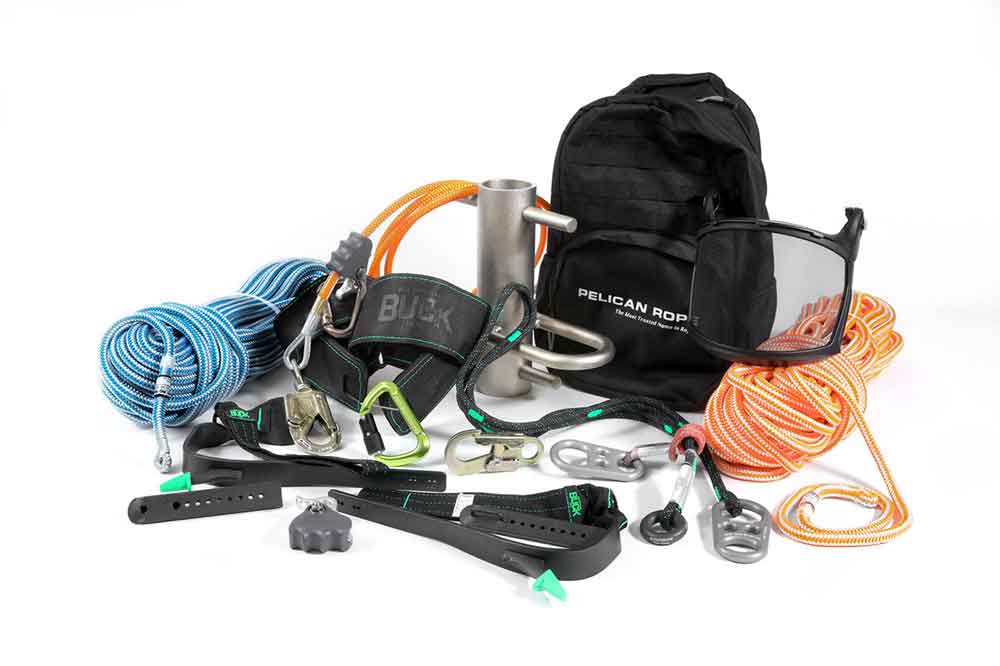 New From Rotary: Arborist Products
A new line of professional-grade arborist products including climbing ropes, hardware and safety equipment is now available from Rotary. Over 230 new items are featured including the latest gear from leading brands such as Buckingham, Kask, Kong USA, Pelican Rope and U.S. Rigging Supply.
The lineup includes 16/24-strand climbing rope, rigging rope, flip lines, lanyards, ascenders/descenders, snap hooks, clamps, grabs and pulleys. Plus, steel and aluminum carabiners and a wide range of safety gear including shock-absorbing helmets, earmuffs, saddles, harnesses and climbers.
The new line of arborist products is featured online at rotarycorp.com. The company's user-friendly website makes it easy to locate items with comprehensive listings and a convenient "keyword" search.
Backed by an exclusive parts warranty that ensures quality and performance, Rotary offers over 9,500 different power equipment parts.
Visit rotarycorp.com
The EF2200iS delivers 2,200 watts of power to meet the demands of today's most popular RVs and trailers, built with Yamaha premium inverter technology, delivering clean power for sensitive…
Remastered for reliability, the new T540 XP Mark III from Husqvarna responds to the need for greater power, productivity and maneuverability with products that get the job done safely,…
Spraying has never been easier thanks to battery-powered sprayer kits from Rotary. The 4-gal. backpack model is powered by an 18 V lithium-ion battery and sprays up to 50 gal. on a full…