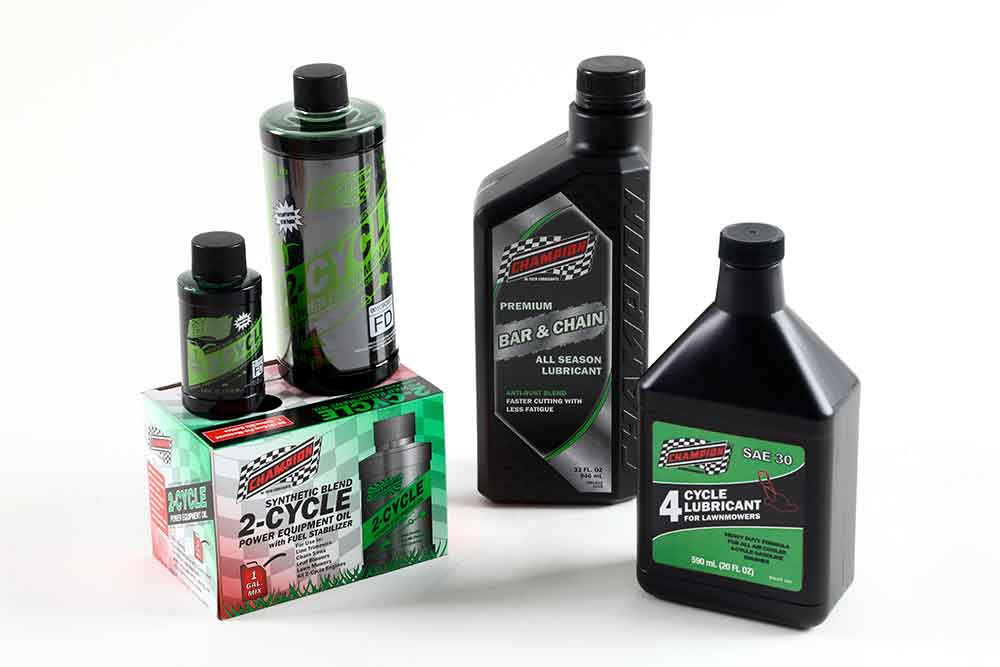 Now Available: Champion Oil From Rotary
Synthetic blend 2-cycle oil and premium SAE 4-cycle oil from Champion are among over 350 new items in Rotary's 2022 master catalog for servicing dealers and distributors.
The 2-cycle oil is a specialty semi-synthetic, low ash engine oil that maximizes engine life, exhaust systems and spark plugs for maximum uptime and increased productivity for professional landscapers. It contains fuel stabilizer to prevent gum formation in stored, pre-mixed fuel and is available in various sizes including 2.56 oz., 6.4 oz., 12.8 oz and 1 gal. case lots.
Champion Premium SAE 30 4-cycle engine oil from Rotary delivers premium performance and anti-wear protection at high temperatures in demanding conditions. The 30-weight mono-grade oil is formulated using highly-pure water and white mineral oils demonstrating very low volatility for optimum shear stability that helps prevent engine wear, extends gear performance and maximizes engine life. The 4-cycle oil is available in 20 oz. and 32 oz. case lots.
Premium 10W-40 4-cycle oil from Champion is also available from Rotary, plus a specially-formulated bar and chain oil—an ideal all-season lubricant for all link chains and saw chain bars. It protects against wear, reduces friction and helps prevent rust.
Visit rotarycorp.com.
Established in 1980, Linddana, parent company of North American newcomer TP Chippers, was the first company in the world to launch a mobile, battery chipper into production in 2019 and has…
Thousands of premium quality belts are highlighted in Rotary's 2023 catalog for servicing dealers and distributors. Replacements for all the popular brands of mowers, snow throwers and snow blowers are included in a special 70-page section with photos, illustrations and descriptions plus an OEM belt chart…
Kress has introduced a new line of robotic mowers equipped with the most innovative positioning technology on the market. The Kress real-time kinematic network (RTK), combined with Mowing…