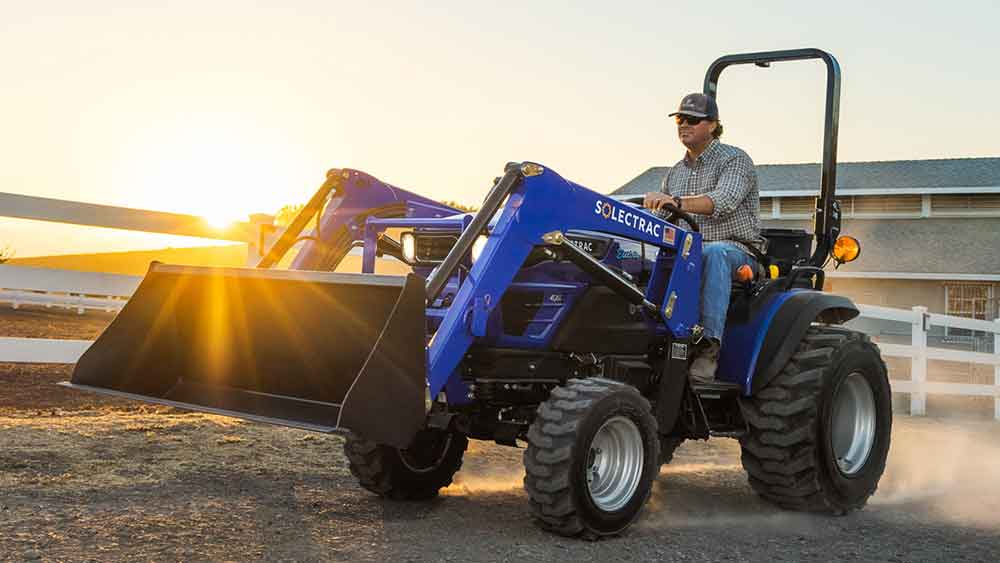 Solectrac Electric Tractors Announces LeadVenture As Preferred Website Provider
Solectrac electric tractors, first released in 2022, produced in Northern California and a soon-to-be-opened North Carolina assembly center, a leading supplier of electric equipment for the ag industry, has partnered with LeadVenture as its preferred provider of websites to Solectrac dealers nationwide.
LeadVenture, a SaaS provider of dealership solutions such as dealer management systems, digital retailing, e-catalog solutions, online storefronts, and numerous layered apps such as inventory management, lead management, and email marketing, through its ARI Network Services and Dealer Spike brands, Solectrac dealers will be offered 'Solectrac Zone' websites with lead generation tools, and will provide SEO, SEM, geofencing, retargeting, and social media marketing.
"Solectrac tractors are unique in offering a powerful tractor that is better for people, livestock, and the environment. We also wanted to offer a unique online experience to our esteemed dealers and customers, that is why we selected LeadVenture," says Mani Iyer, CEO Solectrac. Solectrac will begin rolling out the partnership to their dealer network in March.
Equip Exposition, the international landscape, outdoor living, and equipment exposition, has announced the event's first ever arena concert, being held at the KFC YUM! Center, Thursday…
Coming in at number 10 in the robotics category of Fast Company's 2023 list of the World's Most Innovative Companies. Fast Company, a business magazine focusing on technology, business and…
AriensCo is adding to its equipment offerings with a new line of walk-behind mowers under the Ariens brand. "We're back in the walk business and in a big way," says Andy Massignan, Director…