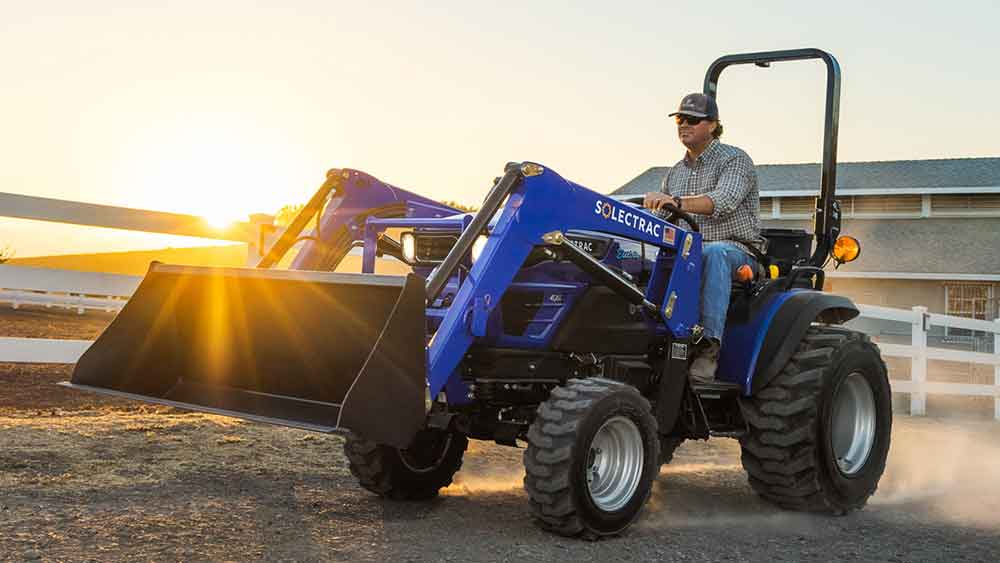 Solectrac Electric Tractors Announces LeadVenture As Preferred Website Provider
Solectrac electric tractors, first released in 2022, produced in Northern California and a soon-to-be-opened North Carolina assembly center, a leading supplier of electric equipment for the ag industry, has partnered with LeadVenture as its preferred provider of websites to Solectrac dealers nationwide.
LeadVenture, a SaaS provider of dealership solutions such as dealer management systems, digital retailing, e-catalog solutions, online storefronts, and numerous layered apps such as inventory management, lead management, and email marketing, through its ARI Network Services and Dealer Spike brands, Solectrac dealers will be offered 'Solectrac Zone' websites with lead generation tools, and will provide SEO, SEM, geofencing, retargeting, and social media marketing.
"Solectrac tractors are unique in offering a powerful tractor that is better for people, livestock, and the environment. We also wanted to offer a unique online experience to our esteemed dealers and customers, that is why we selected LeadVenture," says Mani Iyer, CEO Solectrac. Solectrac will begin rolling out the partnership to their dealer network in March.
Kohler Co. will outsource the majority of its energy division to an investment firm. Platinum Equity, which manages about $47 billion in assets, will become the majority investment partner of…
On November 6, the American National Standards Institute approved the OPEI-proposed U.S. national adoption of the international mower standards ISO 5395, Parts 1 (terminology and common…
A new dog park, "Mulligan's Bark Park," has opened in downtown Louisville on Fourth Street: Built on a lot belonging to the City of Louisville, the park will provide a place for dogs to socialize off-leash, have some fun and get exercise.