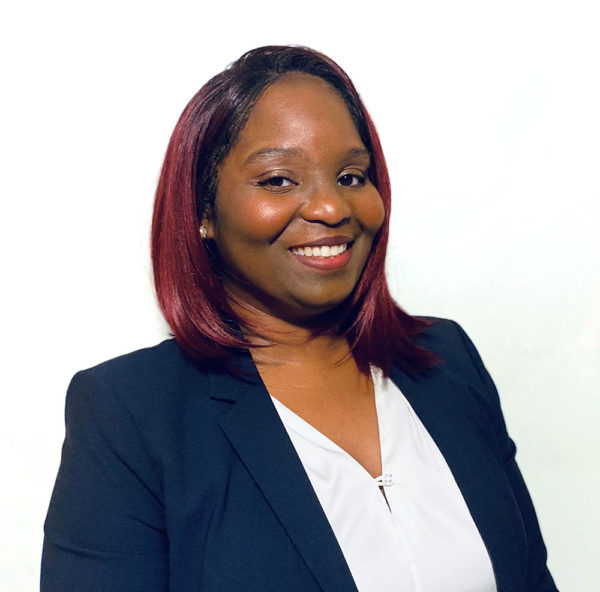 Stihl's Trasa Coffil Receives STEP Ahead Award
The Manufacturing Institute (MI)—the workforce development and education partner of the National Assn. of Manufacturers—announced it will recognize Trasa Coffil, business process analyst, with a STEP Ahead Award. The STEP Ahead Awards honor women who have demonstrated excellence and leadership in their careers and represent all levels of the manufacturing industry from the factory floor to the C-suite. This is the second award for a woman at Stihl—Vice President of Manufacturing Lorriane Amesbury Holder received the honor in 2020.
"I am honored to be recognized by the Manufacturing Institute for this award," Coffil says. "I am driven by the principles of excellence and Stihl empowers me to make an impact on the manufacturing industry through both my work in the office and mentoring opportunities with young people. It's a win-win."
Amesbury Holder adds, "Trasa not only exemplifies STIHL excellence through critical thinking, problem-solving and teamwork. She also applies those skills to mentoring the next generation of talent through our annual Manufacturing Technology Summer Camp making her an invaluable asset to the Stihl team."
The STEP Women's Initiative is the nation's marquee program to close the gender gap in manufacturing. STEP works to foster a 21st-century manufacturing workforce by empowering and inspiring women in the manufacturing industry through recognition, research and leadership, as well as by motivating alumnae to pay it forward by mentoring the next generation. The STEP Ahead Awards honor exceptional women in manufacturing and motivate them to mentor the next generation through an annual awards gala and alumnae programs. The stories of these women and the leadership they show will help inspire next-generation female leaders in manufacturing and support female talent already within the industry. In the program's first five years, STEP Ahead Award winners impacted more than 300,000 individuals—from peers in the industry to school-age children.
The biggest challenge facing manufacturers continues to be the growing workforce crisis—the shortage of skilled talent to fill open positions. Manufacturers can close the skills gap by 50% simply by bringing 10% more women into the industry. Women account for about half of the U.S. labor force but represent less than one-third of the manufacturing workforce. STEP Ahead empowers and inspires women in the manufacturing industry. The goal is to build networks for women to have support in their industry and to elevate the role models that can motivate and mentor the next generation.
On Nov. 4, 2021, the MI will recognize 130 recipients of the STEP Ahead Awards at a gala in Washington, D.C.
Kenect, a texting platform, used by dealerships to communicate with their customers, generate reviews, produce leads, collect payments and increase revenue, has announced that it has…
Altoz is pleased to announce that Rod Larson has joined the Altoz team as the Service Parts and Accessories Manager. With over 35 years of experience in the outdoor equipment industry, Larson…
All Balls Racing Group and Stens are revving up powersports enthusiasts with the launch of "Win this Beast" sweepstakes. The companies have partnered with Power Sports Nation and UTV Sports…