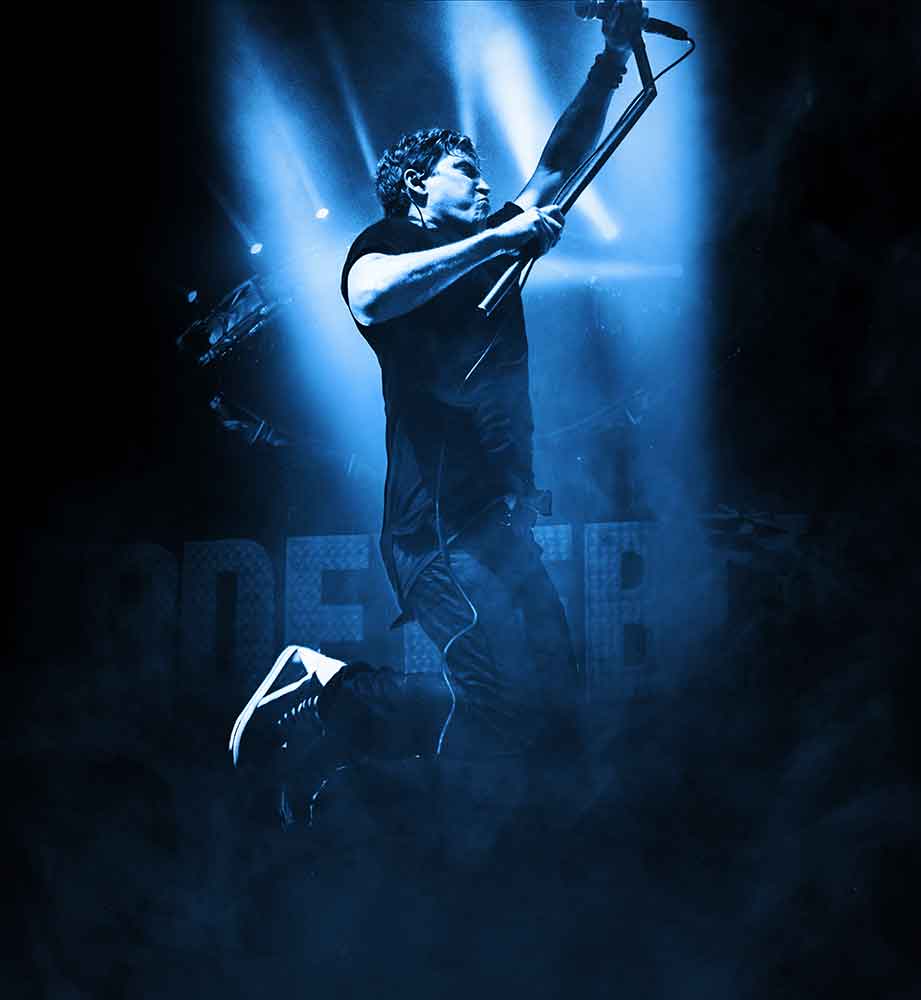 Third Eye Blind, Dylan Scott Headline Equip Expo Concert Series
Equip Exposition, the international landscape, outdoor living, and equipment exposition, has announced the event's first ever arena concert, being held at the KFC YUM! Center, Thursday, October 19, as part of the trade show being held October 17-20 at the Kentucky Exposition Center (KEC).
Third Eye Blind will headline a "thank you" concert at the KFC YUM! Center, and singer-songwriter Dylan Scott will open the show thanking the many people who make Equip Exposition what it is.
This special arena concert acknowledges the many significant friends and partners of Equip Expo that have welcomed the trade show to Louisville for 40 years and promises to be a great time for Equip Exposition attendees.
"We're celebrating our 40th anniversary of Expo, and we couldn't have grown to this point without the support of thousands of people — from our attendees and exhibitors at the show to the bartenders and hotel staff throughout the city," says Kris Kiser, President of the Outdoor Power Equipment Institute (OPEI), which owns and manages the show. "They all make the 'Expo experience' possible, and we want to say thank you with this concert. The entire industry comes to Expo, and now everyone who participates can come to the party. It's on us."
Registered attendees and exhibitors for Equip Exposition may attend all three nights of entertainment for free with their registration badges serving as tickets.
In addition to the concert at the KFC YUM! Center, entertainment during the 2023 three-day event include: House band, The Crashers with a jamming Welcome Party at the downtown Kentucky International Convention Center on Tuesday night, October 17. Food and hors d'oeuvres will be provided and there will be a cash bar for drinks. A free Fourth Street Live! Concert by the Juicebox Heroes starting at 8 p.m. on Wednesday, October 18. World-champion, Kentucky-based chainsaw carver, Abby Peterson, at the Kentucky Exposition Center, October 18–20, to carve a statue of TurfMutt Foundation spokesdog, Mulligan the TurfMutt.
Equip Exposition hotel reservations are open and making plans early on where to stay is strongly encouraged. Registration to the show will open in April.
Visit www.equipexposition.com for more details.
Yanmar Compact Equipment North America (Yanmar CE North America), encompassing the Yanmar Compact Equipment and ASV brands, has entered into a partnership with the City of Grand Rapids…
Morbark has unveiled the all NEW "BVR" line of hand-fed brush chippers at this year's TCI Expo, in St. Louis, Mo. Alongside the BVR lineup, visitors found 6- and 8-in. brush chippers from…
In recognition of his service and as a token of gratitude, the North American Equipment Dealers Assn. (NAEDA) Board presented the NAEDA CEO, Kim Rominger, with a…