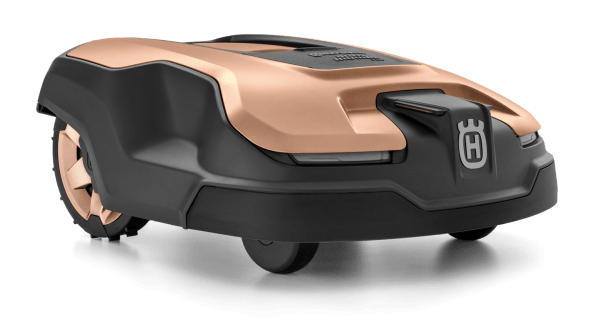 Husqvarna Celebrates 25 Years Of Automower
Since 1995, Husqvarna has pioneered and shaped the robotic mowing industry with Automower, a high-performing, silent and emission-free robotic mower designed to achieve the perfect lawn, but most importantly give consumers the one most valuable item in life back—their time.
In honor of 25 years of Automower, Husqvarna has produced a special 315X Gold Edition Automower, and will be giving one away in the U.S. to a lucky winner! Consumers will be able to enter the giveaway by sharing on social media how they would take advantage of the extra time Automower would provide them. Additionally, consumers can also share who they think deserves an extra hour a day back and enter a friend or family member.
For more details, or to submit your required photo and video, visit husqvarna.com/us.
When Automower first hit the market in 1995, it generated headlines around the globe and was the world's first fully automatic lawnmower. Husqvarna remains the only manufacturer offering robotic mowers for all grass types. Continuing with its long list of leadership in the robotic market, Husqvarna has made several other advancements and announcements throughout the years, including its EPOS technology, a high-precision satellite navigation system for specific Automower models, along with Autonomous Operation, which utilizes EPOS to maintain larger green spaces and increase productivity. 
Briggs & Stratton-owned Snapper will be the official sponsor of the USA Today 2021 men's and women's basketball tournament brackets this March. 24 million basketball fans will visit the…
Rotary Corp. has appointed Ralph Baron territory manager for New Jersey and eastern Pennsylvania, according to an announcement by Mark Smith, Chief Sales Officer. Baron was previously a sales…
The new and improved Stihl iCademy free web-based training platform is primarily designed for independent Stihl dealers and their employees, and is also accessible for vocational training. The…