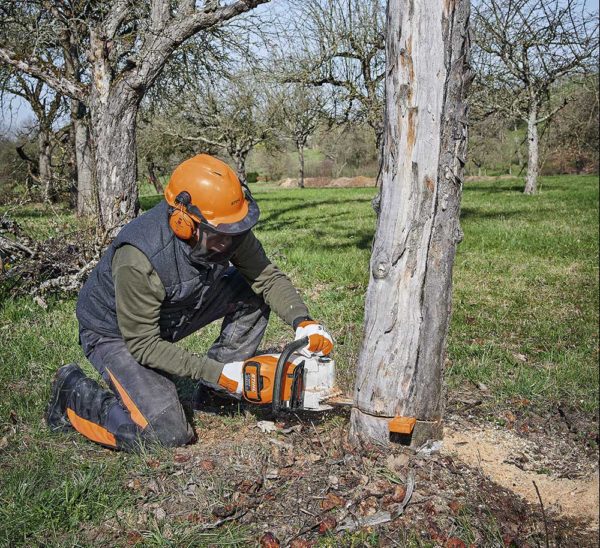 Stihl MSA 220 C-B Saw
Part of the Stihl AP series, the professional MSA 220 C-B chain saw requires just a squeeze of the trigger and users can start cutting. Powered by the Stihl AP 300 S 36V battery, the saw delivers the speed, cutting performance, and run time to take on just about any cutting job. No pulling on cords, fuel mixing or complicated startup procedures.
Standard features include either a 14 in. or 16 in. guide bar, and 3/8 in. Stihl Picco saw chain; a rubberized handle provides a comfortable grip with a total weight, including the battery, at 11.2 lbs. Toolless oil filter cap makes adding bar and chain oil easy, with a chain oil capacity of 210 cc. Toolless chain tensioner simplifies the chain tensioning process.
Visit stihlusa.com. 
A complete line of small-engine fuel stabilizers and treatment additives are featured in Rotary's 2021 master parts catalog including Sta-Bil, Ethanol Shield, PRI-G, Sea Foam, B3C and…
The hydraulic transmission service kit from Parker is designed to make routine maintenance simple for Parker HT-Series transmissions. The series includes two kits, one for HTE and one for HTJ…
Maintenance kits for mowers and other small engines are among more than 300 new items in Rotary's 2021 catalog. Available in 30 different assortments for many popular brands including Briggs…