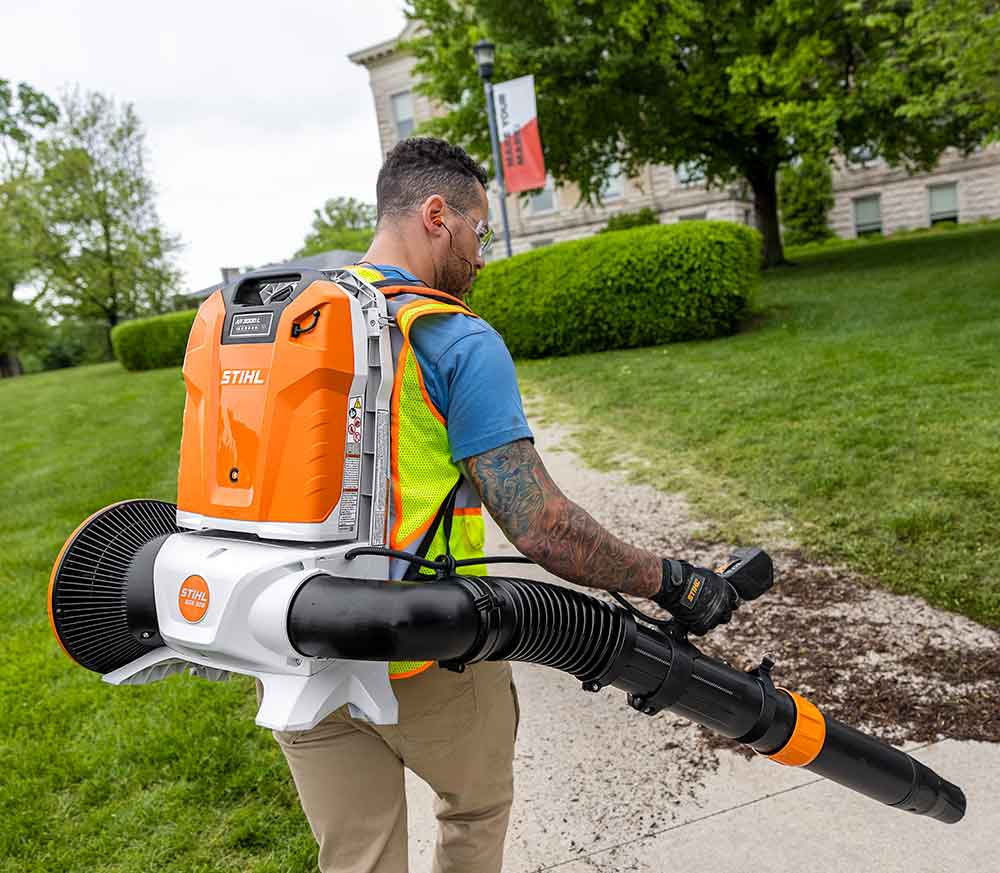 New From Stihl: BGA 300 Backpack Blower
The first Stihl battery-powered backpack blower, the BGA 300, is also the most powerful battery blower in the Stihl line-up, delivering 25 newtons of blowing force and max air speed of 194 MPH (571 CFM) for heavy-duty clearing of both dry and wet debris. Certified by the American Green Zone Alliance (AGZA), this blower is an environmentally conscious and zero-exhaust emission option.
When paired with the Stihl AR 3000 L battery and used on level 1, the BGA 300 delivers up to 140 minutes of performance. Three power levels, plus a boost mode improve battery efficiency for consistent, long-lasting power throughout the battery charge. Modeled after its gas counterparts, the BGA 300 was designed with the professional landscaper in mind.
The weather-resistant design allows users to take on blowing tasks even in inclement weather, reducing downtime. The Stihl anti-vibration system helps reduce operator fatigue and provide a more comfortable working experience. Low noise and clean operation makes it ideal and approved for use indoors. A multi-function handle provides easy access to all of the controls for one-handed adjustment, allowing simple and reliable operation for the user. Telescopic tube makes it quick and easy to adjust the length of the blower tubeto accommodate user preferences and working conditions.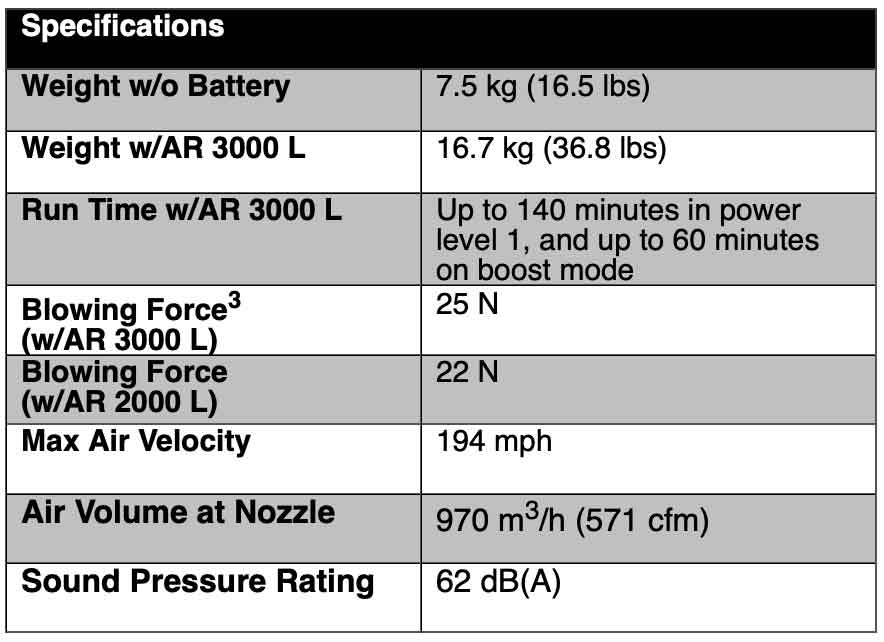 The variable speed trigger allows for continuous adjustment of the engine speed to regulate airflow. When the lever is released, the engine stops. A rubberized soft touch handle is designed to provide an easy and secure grip, making the product comfortable to hold for extended periods. And a storage hook for the blower tube allows the tube to latch into place on the carrying handle, making the machine compact and easy to transport.
Visit stihl.com
Equip Expo is once again "going to the dogs." The 5th annual Mulligan's Mutt Madness pet adoption event will take place at the 2023 tradeshow at the Kentucky Exposition Center. Organized by…