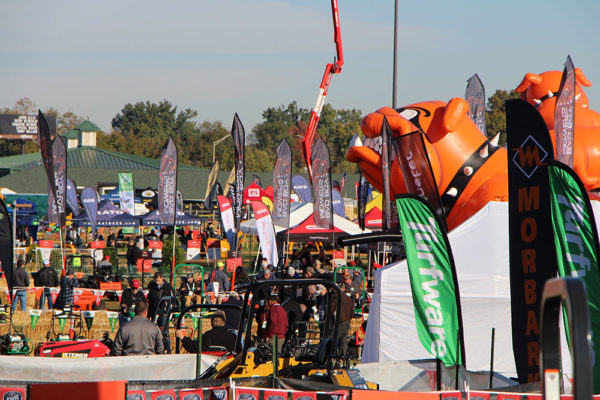 GIE+EXPO Organizers Postpone 2020 Show
Due to the ongoing coronavirus pandemic and continued regulatory uncertainty, the ownership of GIE+EXPO (GIE/OPEI, LLC) announced that the 2020 show will be postponed until next year. Working closely with state and local authorities to put on the safest show possible, while also monitoring the situation closely, it was determined that the unpredictable nature of the rapidly evolving environment prohibits this year's show from taking place safely.
"The health and safety of our attendees and exhibitors is critical, and it is with profound regret that we announce the cancellation of our 2020 event," says Kris Kiser, President and CEO of OPEI, and managing partner of GIE+EXPO. "We're looking forward to 2021 and already gearing up to make our next show a dynamic and engaging experience for the entire industry. I encourage exhibitors and attendees that have already registered or secured exhibit space to roll those monies forward to the 2021 show."
GIE+EXPO has called Louisville home since the tradeshow began nearly 40 years ago. "We want to thank our host city for its ongoing support of our show," Kiser adds. "In particular I want to thank Karen Williams, president of Louisville Tourism, for her tireless efforts to help us through this process. She and the city have been terrific partners of the show, and we look forward to an outstanding event in 2021."
Planning is already underway for GIE+EXPO 2021, which is scheduled to take place Oct. 20-22 in Louisville. Registration is currently open for next year's event at gie-expo.com.
Arrowhead Engineered Products has announced Jasper-based Stens would close later this year and be incorporated into the newly constructed distribution warehouse in Portland, Tenn. According…
Yanmar Compact Equipment North America (Yanmar CE NA), encompassing the Yanmar Compact Equipment and ASV brands, announces plans for a 32,000 sq. ft. expansion to its Grand Rapids, Minn….
Cyril and Louis Keller, the brothers who invented the world's first compact loader (later named the Bobcat skid-steer loader), have been selected as 2023 inductees…