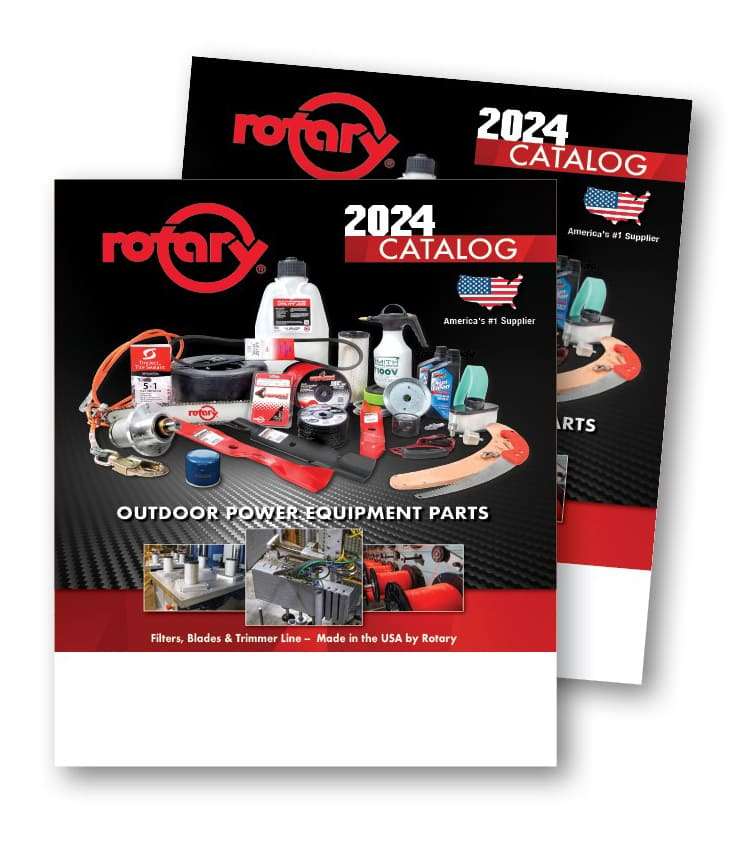 New From Rotary: 2024 Master Catalog
Rotary's new '24 master catalog features the industry's most complete line of power equipment parts, tools and accessories. Available for servicing dealers and distributors, it includes more than 1,400 pages with photos, illustrations, descriptions, cross referencing and part numbers for every major brand.
Among more than 200 new items are a variety of Copperhead professional-grade mower blades plus commercial-strength belts, filters, fuel pumps, pulleys and chain saw accessories. Rotary also offers a full line of arborist equipment, gear and supplies from the industry's leading manufacturers. Popular items include rope, flip lines, lanyards and hardware.
In addition to the print version, the entire catalog is available at rotarycorp.com and downloadable in a PDF format. A quick keyword search makes it easy to locate parts with comprehensive listings of OEM matches for Rotary parts.
Visit rotarycorp.com
Yanmar Compact Equipment North America (Yanmar CE North America), encompassing the Yanmar Compact Equipment and ASV brands, has entered into a partnership with the City of Grand Rapids…
Morbark has unveiled the all NEW "BVR" line of hand-fed brush chippers at this year's TCI Expo, in St. Louis, Mo. Alongside the BVR lineup, visitors found 6- and 8-in. brush chippers from…