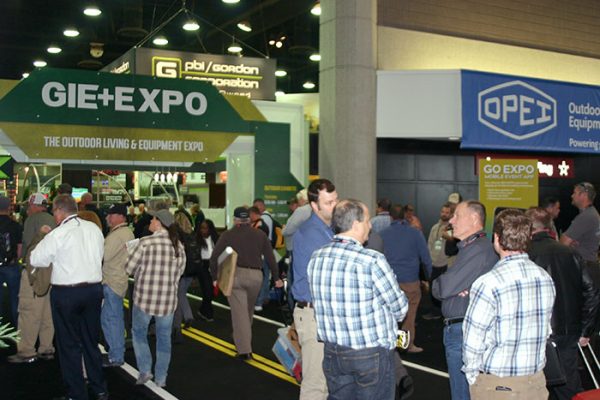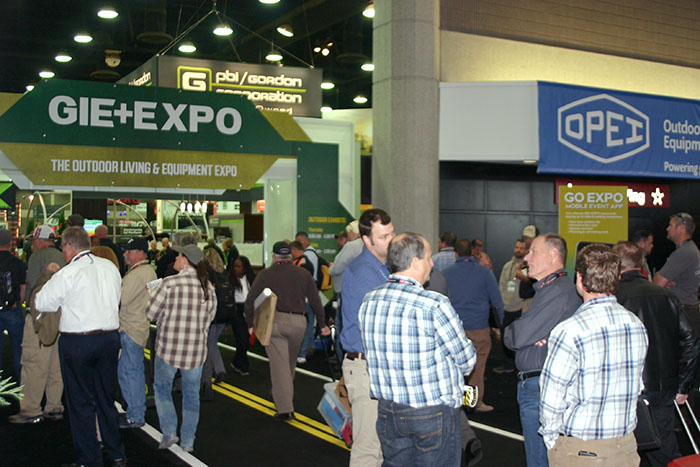 OPEI Planned Ownership Of GIE+EXPO
Following the largest GIE+EXPO ever, the Outdoor Power Equipment Institute (OPEI) has announced that in 2022 it will move into 100% ownership of the tradeshow. The show will be held in Louisville, Ky. until at least 2024, with the signing of a renewal agreement between GIE+EXPO and the Kentucky Exposition Center. 
"GIE+EXPO has had an extraordinarily strong run since 2010—posting records in attendance and booth space. Last year's show was the biggest ever, setting record attendance levels," says Kris Kiser, President of OPEI and Managing Director of GIE+EXPO. "With this change in ownership structure of the show, OPEI will own the show in its entirety. We'll continue to work with our landscape industry partners to provide attendees with training and other programmatic elements at the Kentucky Exposition Center. We look forward to the continued evolution and dynamic growth of GIE+EXPO in Louisville in the future."
2019 was the sixth record-breaking year in a row for GIE+EXPO. The industry's largest show hosted more than 1,000 exhibitors and more than 20 acres of outdoor demonstration area for attendees to ride, drive, dig and cut with the industry's latest equipment. More than 26,500 contractors, dealers and exhibitors attended from all 50 states and more than 40 countries.
GIE+EXPO will continue to offer education, training, and certification in all segments of the power equipment industry, including landscape, hardscape, lighting, snow and ice management, tree care and irrigation for landscapers, hardscapers, dealers, distributors and contractors.
GIE+EXPO 2020 is set for October 21-23. Attendees can expect hands-on drone training, expanded tree care demonstrations, a UTV test track, as well as continued co-location with Hardscape North America.
"GIE+EXPO has always been the industry's family reunion, and the place to be if you're in this business," Kiser says.
The Kohler Co. Board of Directors has elected President and CEO David Kohler to the additional role of Chair of the Board, following the passing of Executive Chairman Herbert V. Kohler, Jr….
The Outdoor Power Equipment Institute (OPEI)'s TurfMutt Foundation has announced a renewed partnership with Mission Unstoppable and Lucky Dog on CBS. Both shows are produced by Hearst Media…
Melody Doleman has been named Vice President Human Resources of Stihl Inc. and assumes her position on Sept. 6, 2022, responsible for overall strategic management of human resources for the…