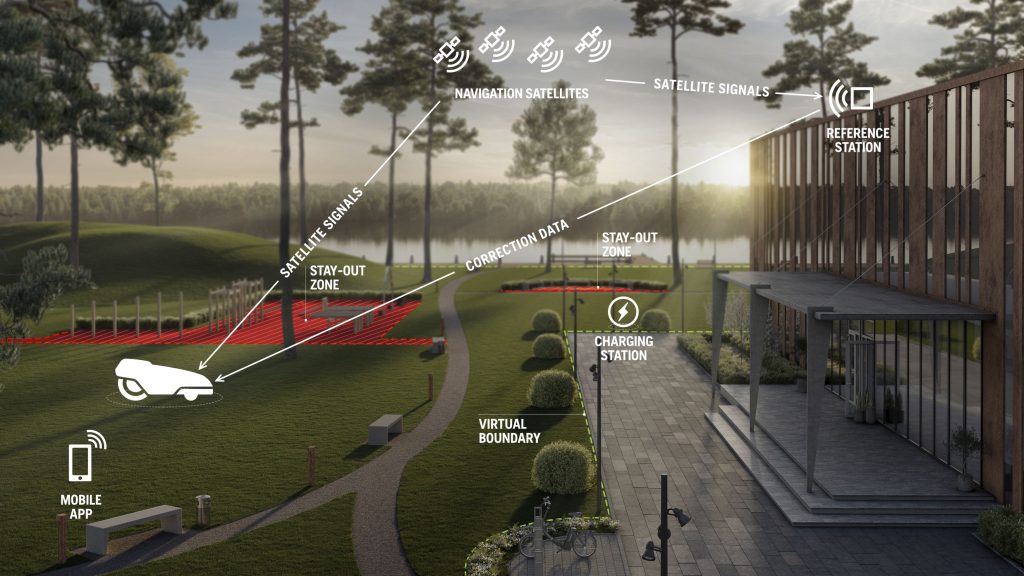 Husqvarna, which has pioneered and shaped the robotic mowing segment with reliable, high performing, silent and direct emission-free robotic mowers designed to help landscapers maintain healthy lawns and increase productivity, celebrates its 25th year in the mowing industry in 2020.
In 2019, Husqvarna introduced its first All Wheel Drive (AWD) robotic mowers, allowing residential and professional users to cover areas with an incline of up to 35°—an important step for the professional segment. As the next step, Husqvarna has announced Husqvarna EPOS technology, a high-precision satellite navigation system that delivers an accuracy of up to 1.18 in. It is used to create virtual boundaries for professional robotic mowers.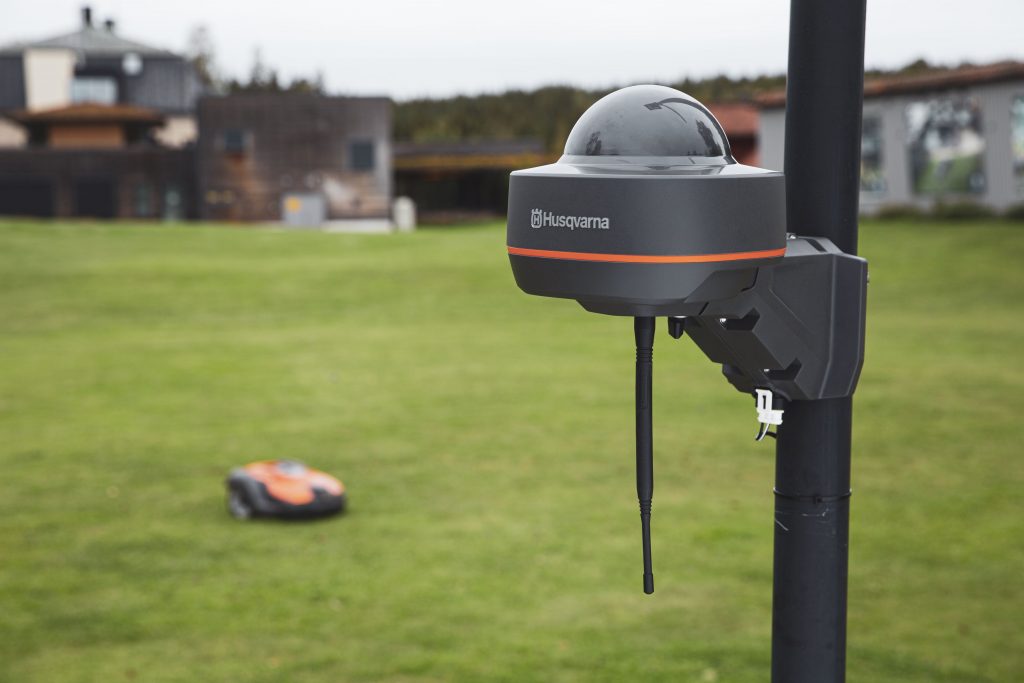 The new system will significantly increase the flexibility and use of professional robotic mowers in green spaces, as virtual boundaries can be adapted to meet the ever-changing needs of sports fields and public spaces. This new system further opens up opportunities for areas, which historically were challenging for robotic lawnmowers, for example areas passing hard surfaces or those that are often remodeled as well as making aerating and scarifying easier.
Husqvarna professional robotic mowers with Husqvarna EPOS integrate with Husqvarna Fleet Services, a digital fleet management control system, and make the management of large lawns and green spaces easier and more flexible and efficient than ever before.
The new technology is the next step in Husqvarna professional robotic lawnmowing and will be launched with selected professional customers in the U.S, France, Germany and Sweden in 2020.