JUNE 2023
COVER STORY- 2023 Chain Saw Annual –
Always a popular and beloved issue, dating back to Power Equipment Trade's Chain Saw Age roots, all things chain saw take center stage this month from new products, parts and accessories to help end users get the job done, plus saw spec charts and even a look back. Don't receive PET? Subscribe today!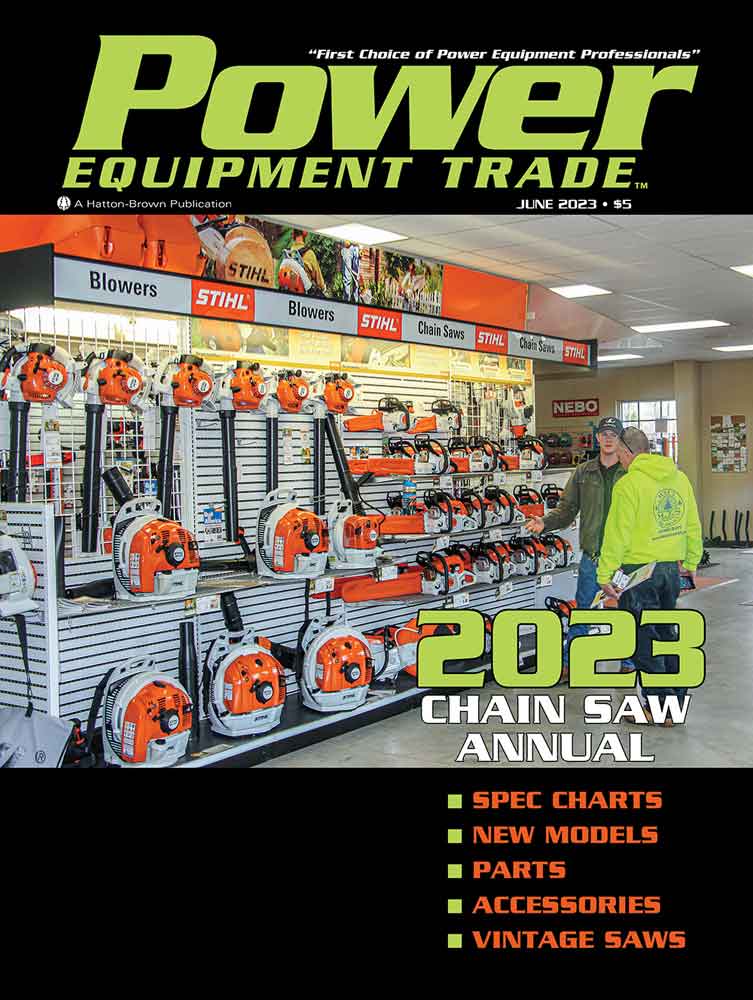 EDITOR'S NOTE: A Clarification On Honda Power Equipment
In the recent issue of Power Equipment Trade I wrote an editorial touching on a variety of topics. However, it has been pointed out that I was perhaps misleading in my comments regarding Honda Power Equipment. My understanding comes from no inside knowledge—I know what y'all know. However, my wording could have been clearer. Honda will make small engines in the future. Honda will not make mowers in the future.
—Jessica Johnson, Managing Editor, PET
POWERLINES: Fare Thee Well Honda Power
Article by Jessica Johnson, Managing Editor, Power Equipment Trade
I was what one might say a "bad" driver in my younger years. One might also argue I am still not exactly particularly wonderful at that given task—and not to jinx myself, but it has been a notably long time since I was in a major accident or received a speeding ticket. However, there was a period of time, bless my heart, when I got a lot of tickets and totaled a lot of cars. One of those cars, a bright blue Volvo S40 box on wheels with incredibly high safety ratings, quite literally burst into flames on the side of Interstate 20 in Birmingham, Alabama while my best friend was driving.
I'll spare everyone the photos and gory details. She and her dog, the car's only passengers were/are totally fine! We're still best friends to this day and she is my children's godmother. This story has become somewhat of a legend in our families and is the go-to when we discuss our college days or my particularly bad luck with horrible driving. To this day, I am completely blacked out on making the call to my dad that not only did my car melt onto the shoulder, but like-a-second-daughter-to-him-Mallory was driving when the engine just straight up action movie style exploded.
Naturally, once the smoke cleared (see what I did there?) the topic of another car for Jessica came up. We settled on a white Honda Accord that drove like a Sherman tank. I had the Honda for quite a while, moving up to a Honda CR-V shortly before my boys were born. It was during the Accord/CR-V period that I first started working at PET—and I was excited to already have some knowledge of the Honda brand. Then came the one year (2015 I think?) Honda hosted their "Dream Garage" event for the media when they debuted both a new car and a new Miimo robotic mower. It was heavily-focused on the car—Jay Leno even showed up to preview it and shoot some stuff for his show. I, of course, knew nothing about the car but how to wreck it, so I gathered all the lawn and garden media and started calling us the "Small Engine Gang." That event remains one of my most favorite ways I've experienced products. Honda really could put together an entire dream garage, from the mower to the boat, the plane and the car, they did it all.
Yanmar Compact Equipment North America (Yanmar CE North America), encompassing the Yanmar Compact Equipment and ASV brands, has entered into a partnership with the City of Grand Rapids…
Morbark has unveiled the all NEW "BVR" line of hand-fed brush chippers at this year's TCI Expo, in St. Louis, Mo. Alongside the BVR lineup, visitors found 6- and 8-in. brush chippers from…
In recognition of his service and as a token of gratitude, the North American Equipment Dealers Assn. (NAEDA) Board presented the NAEDA CEO, Kim Rominger, with a…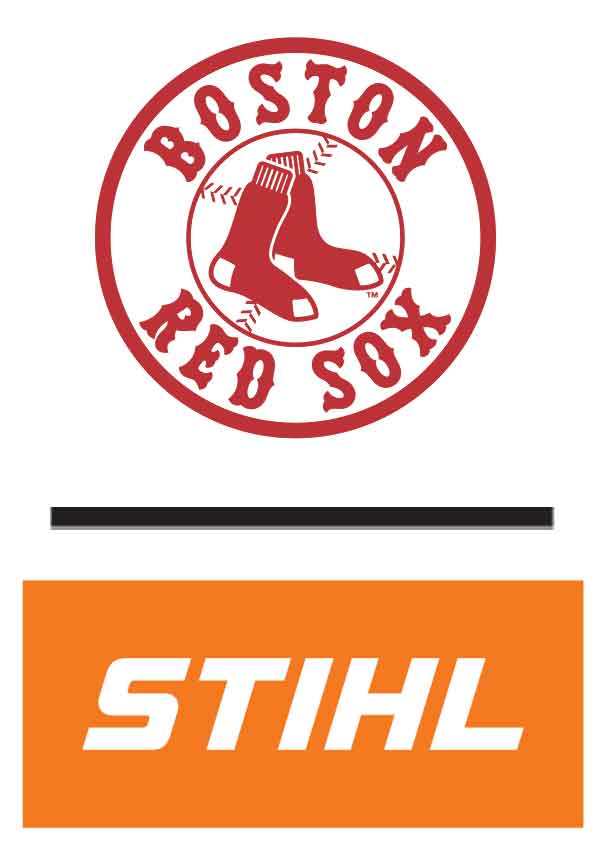 POWERsuppliers
Greenworks Cohosts Educational Event
Country Clipper Expands Left-Handed Models
Kioti Tractor Awards Top-Performing Dealers
Kawasaki Launches Updated Website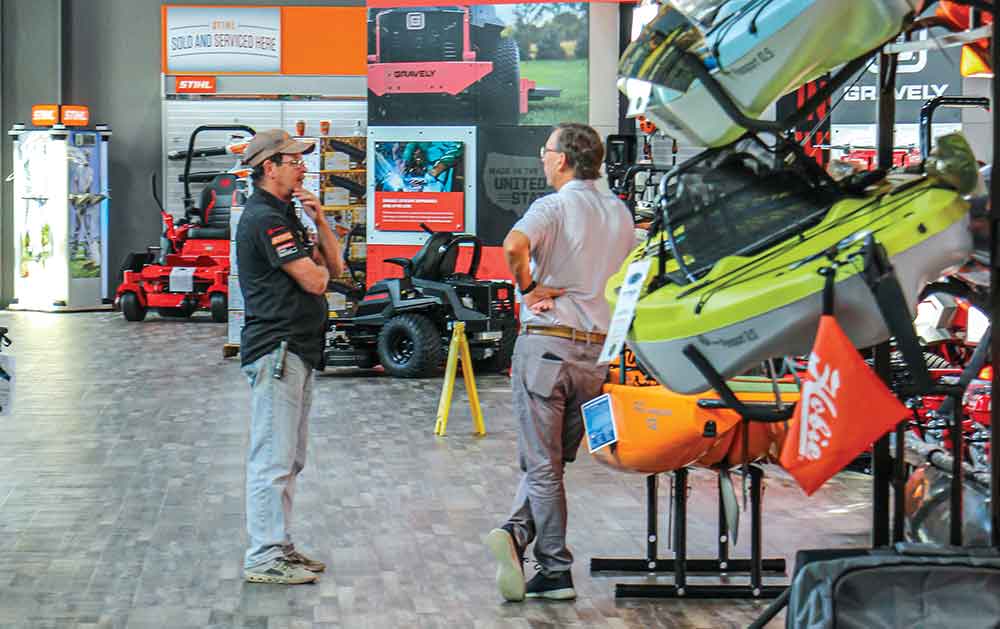 Pulse Check: Mid-Season Sales
As the weather warms, dealerships are abuzz with activity. Senior
PET
Editor Dan Shell was able to get in touch with three dealers on the West Coast to see how their season was starting to shape up.
Article by Dan Shell, Senior Editor, Power Equipment Trade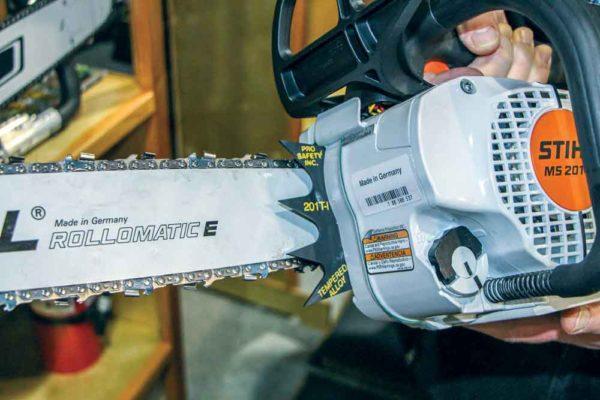 SafetyFocus: Pro Safety Spikes, Saw Handles Draw Crowd
There was plenty of heavy equipment and log handling machines costing hundreds of thousands of dollars at the Oregon Logging Conference (OLC) back in February, but among all that heavy metal was a guy drawing a crowd of loggers interested in multi-spike bucking spikes and upscale aftermarket handles for Stihl and Husqvarna chain saws. Turns out it was Irvin Ritola, owner of Pro Safety, Inc. in Yacolt, Washington, who has leveraged his machinist background into building a high-quality fabrication and engineered product that's manufactured a variety of products.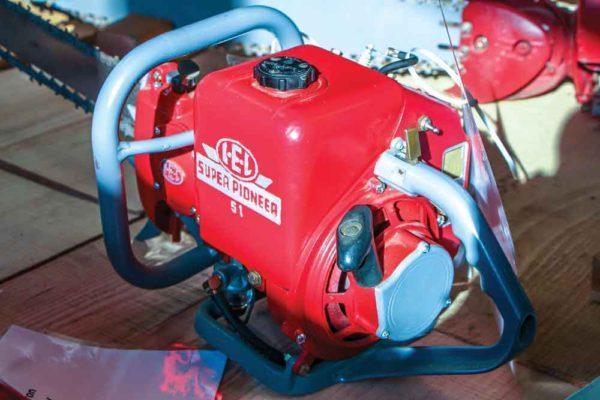 Logging Show Displays Highlights Vintage Saw Collection
EUGENE, Oregon – The
Power Equipment Trade
June Chain Saw Annual is always a good time to look back and appreciate saw history, and earlier this year I was able to photograph an antique saw display at the Oregon Logging Conference (OLC) in late February.
Article by Dan Shell, Senior Editor, Power Equipment Trade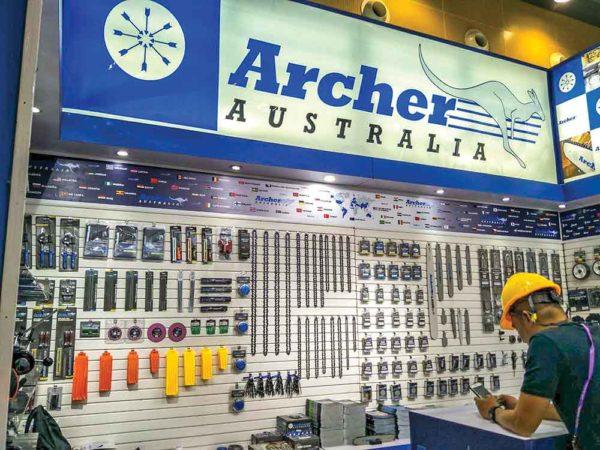 CHAINsawPRODUCTS&accessories
EDITOR'S NOTE: The following companies submitted editorial profiles to complement their advertisements placed in Power Equipment Trade June 2023.
Archer
Cannon Bar Works
Echo
Efco
Kress
Pellenc
Rotary
Stihl
Sunbelt Outdoor Products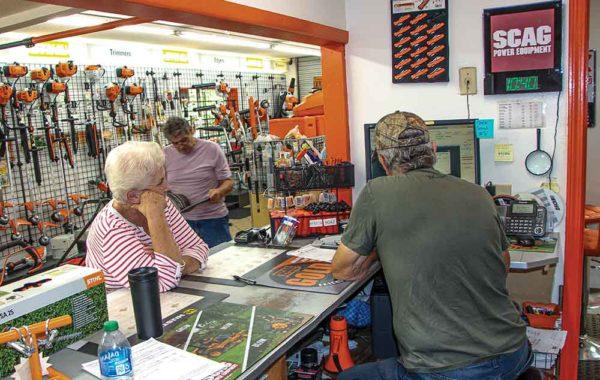 DEALERvoices: A Real Look At Making A Plan
First of all, I would like to preface this article by saying that there are a lot of things to consider when developing a plan of succession for your business, and there is a lot of information on the internet. That said, and for simplicity's sake, let's think about succession planning in terms of one question: What are you going to do with your business when you are
a)
ready to retire;
b)
burnt out and ready to do something else, or
c)
unable to continue for whatever reason?
Article by Jay Gaskins, a 35-year power equipment veteran as an owner and manager. He is currently Head of OPE Strategy & Operations for Spark Power Equipment.
SUBSCRIBE TODAY
Power Equipment Trade offers six dynamic issues per year with industry news, new products, dealer focused selling strategies and more. When you combine the hard copy with our PETnet e-newsletter, we've got the industry covered from top to bottom. The best part? Subscriptions are free to those who qualify.