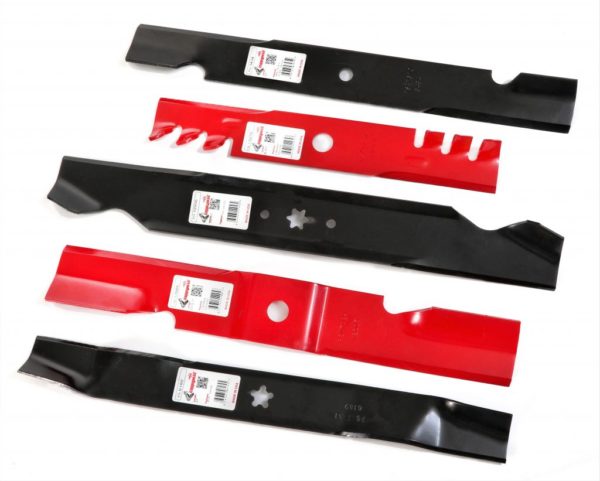 Rotary Copperhead Mower Blades
The industry's most extensive line of commercial-strength mower and edger blades is featured in Rotary's 2020 parts catalog including a variety of Copperhead flat, high-lift, low-lift and mulching models. Over 40 new blades are now available.
Tested for uniform hardness and heavy-duty performance, Rotary's Copperhead blades exceed OEM standards for operation and are ISO certified for quality, durability and superior craftsmanship. Made exclusively in the U.S. with premium grade American steel, Rotary blades are precision-formed, strengthened and sharpened to ensure long wear and a cleaner, finer cut.
A special 150-page section of the 2020 catalog includes blade photos, illustrations and descriptions plus a specifications chart with OEM number, length, center hole diameter, width and steel thickness. Also featured are adapters, bolts, washers and bushings. Rotary manufactures nearly 12 million Copperhead blades annually at its state-of-the-art facility in Glennville, Ga.
Visit rotarycorp.com.
Beginning now, Stens will be adding All Balls Racing powersports parts to their portfolio of popular brands. The addition of ATV and UTV parts will be added to the constantly expanding Stens…
At GIE+EXPO 2021, Gravely rolled out new enhancements for the Pro-Turn EV that increase its grass cutting power and diagnostic abilities. FusionCore, Gravely's new battery technology for…
A complete line of small-engine fuel stabilizers and treatment additives are featured in Rotary's 2021 master parts catalog including Sta-Bil, Ethanol Shield, PRI-G, Sea Foam, B3C and…