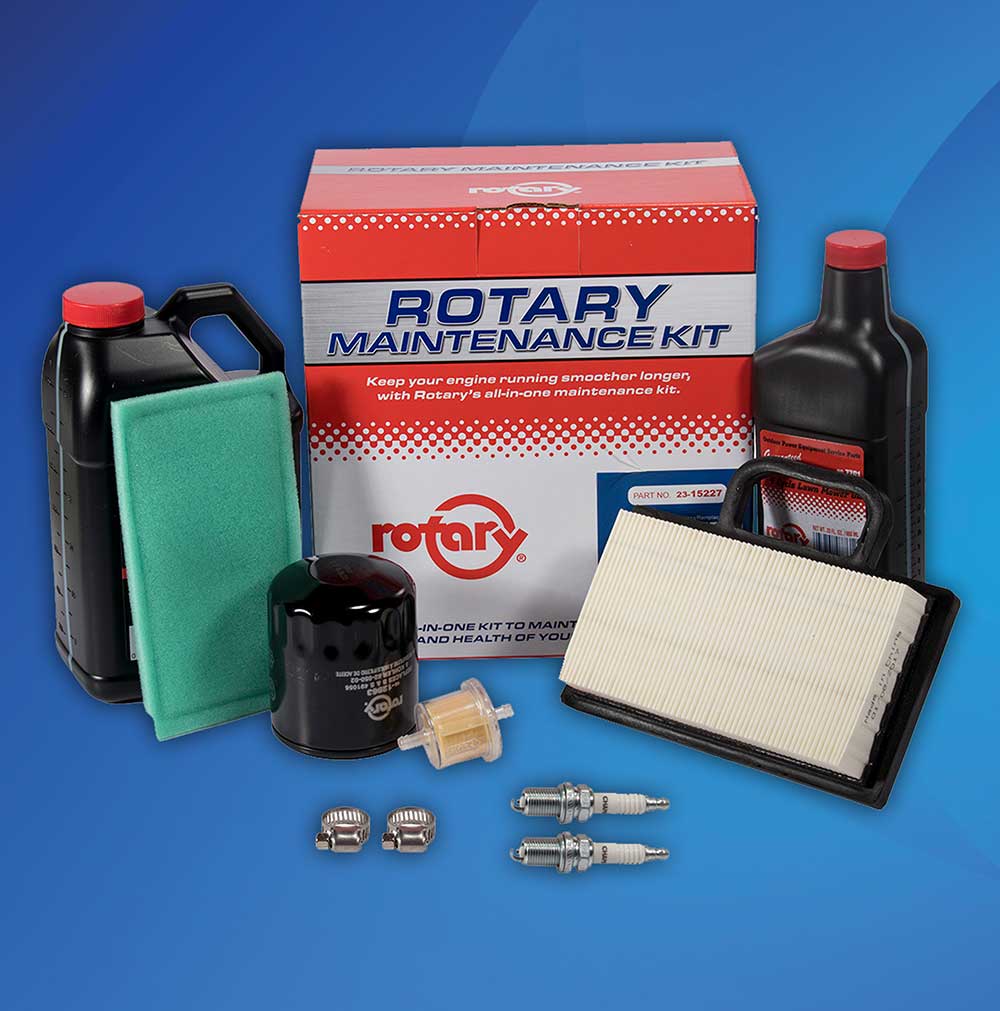 New From Rotary: 2021 Engine Maintenance Kits
Maintenance kits for mowers and other small engines are among more than 300 new items in Rotary's 2021 catalog. Available in 30 different assortments for many popular brands including Briggs & Stratton, Kawasaki and Kohler, Rotary maintenance kits feature up to 10 items including an air filter, pre-filter, oil filter, fuel filter, hose clamps, spark plugs and oil.
Rotary maintenance kits are a quick and easy way to keep engines performing at maximum efficiency before, during, and after the season.
Visit rotarycorp.com.
Established in 1980, Linddana, parent company of North American newcomer TP Chippers, was the first company in the world to launch a mobile, battery chipper into production in 2019 and has…
Thousands of premium quality belts are highlighted in Rotary's 2023 catalog for servicing dealers and distributors. Replacements for all the popular brands of mowers, snow throwers and snow blowers are included in a special 70-page section with photos, illustrations and descriptions plus an OEM belt chart…
Kress has introduced a new line of robotic mowers equipped with the most innovative positioning technology on the market. The Kress real-time kinematic network (RTK), combined with Mowing…